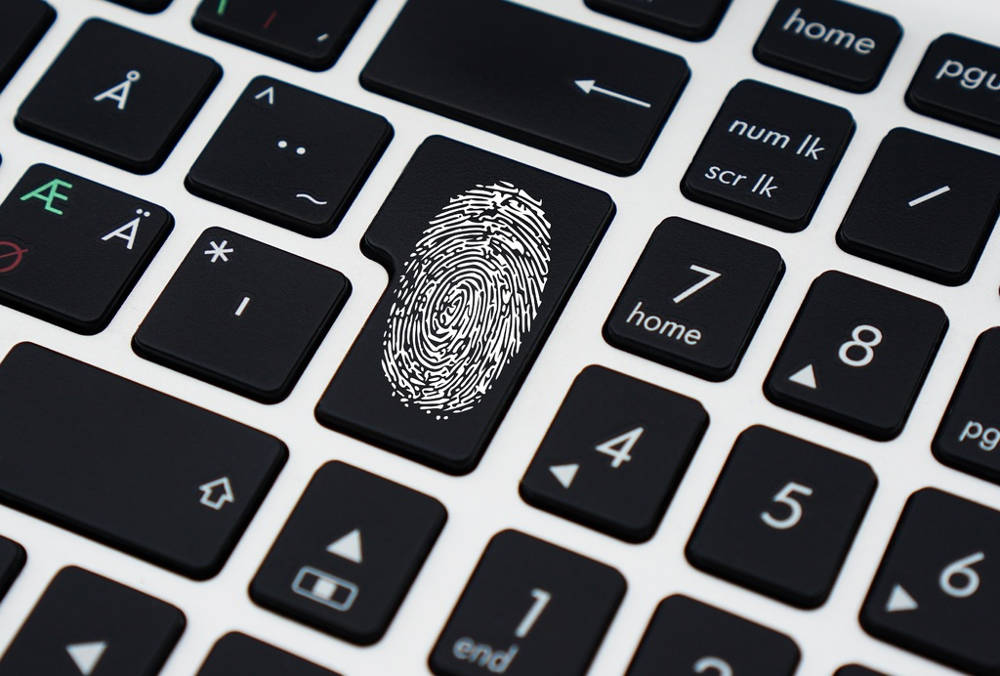 [From pxhere.com]
Dear friend,
Welcome to the fortnightly roundup of Aadhaar news and updates on The Aadhaar Effect and community engagement.
If you want to share it with your friend, you can forward it. If someone forwarded this to you, you can sign up here and get this straight in your inbox.
If you missed an earlier newsletter, you can catch up here.
Feel free to get in touch with us.
News Roundup
Aadhaar enrolments/authentications have dropped: Aadhaar enrolments and authentications have dropped since the Supreme Court verdict. Enrolments dropped from 7.37 million in January this year, to 0.86 million in November. Authentications have dropped from 1.09 billion to 824 million in November.
The drop in enrolments is not just about the Supreme Court verdict: Enrolments have almost saturated in most places, except the North Eastern states such as Assam and Mizoram. In others, UIDAI has been moving enrolments from private players to banks, post offices and state-run centres. Soon, residents will be able to enrol for Aadhaar in about 3,000 BSNL offices.
The drop in authentications reflects a bigger problem: The drop in authentications is a result of the court's verdict, which disallowed private players from accessing Aadhaar biometric authentication. The verdict regarding that section was rife with contradictions. It is adversely impacting the fintech industry. There are alternatives to biometrics—OTP and QR code—but these are not as effective as biometric authentication. It helped Reliance sign up millions of customers, and the verdict essentially pulled the carpet from under others' feet.
Reliance is not complaining: Last month, we saw Reliance tying up with the Estonian government for e-governance solutions. (Mukesh Ambani is an e-resident of Estonia). Reliance Jio is also working closely with WhatsApp to expand their user base. It is human nature to knock on the next door even harder, when one door closes.
There are many doors to digital identity: "Each of us needs a digital identity we control, which provides us a secure, instant way to verify our identity with whomever we want, whenever we want." That's Satya Nadella announcing Microsoft's partnership with Mastercard on Twitter. However, it's not clear if the doors of private tech giants will lead us to a happy place.
The Big Themes
Digital monopolies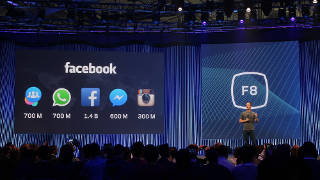 [By Maurizio Pesce from Milan, Italia (CC BY 2.0), via Wikimedia Commons]
NS Ramnath's essay, The moral crisis at Facebook, explores what's at the root of Facebook's troubles—its culture or business model—and goes on to argue that data ownership and control is a more fundamental issue. India, through its Aadhaar, Data Empowerment and Protection Architecture and Societal Platforms, offers alternative ways to approach the problem.
Technology and humanity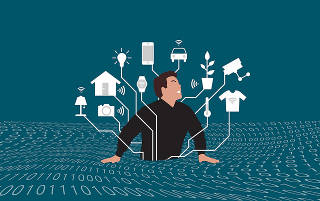 [By Gerd Leonhard under Creative Commons]
"It's all about feedback loops. If you're trying to control something and you want a specific outcome, you want to be measuring continuously, and measuring in a way that allows you to immediately tell the effects of each thing you do, because the thing you're trying to change is behaviour." That's just one line from this insightful conversation among five leading thinkers.
Debating Blockchain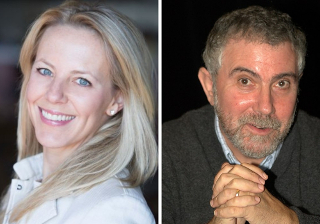 [Katie Haun's photo from a16z.com. Paul Krugman's photo by David Shankbone (CC BY 3.0), via Wikimedia Commons]
In "Let's Settle This" debate between Katie Haun, a general partner at a16z and Paul Krugman, Nobel Prize-winning economist, Krugman's performance is somewhat underwhelming. It took place in September well before the cryptocurrency market experienced a big fall. Still, it's worth watching.
Book Updates
Review: 'The intersection of technology, leadership and society'
"As you write a book review, you realise that you are not writing a review of the book, but a review of the Aadhaar project itself! That's a good thing, it means the book has achieved its goal, of pushing you to think about the project, its impact, potential and ramifications."
That's R Srinivasan in his review on The Aadhaar Effect, published on the Amazon book page. If you have read the book, please do post a review. Even if it's just a line or two, it could help prospective readers make up their mind on whether to read the book or not.
'A fast mover'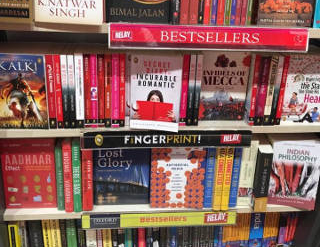 " 'The book is very fast-moving.' " That's the verdict on #TheAadhaarEffect from store manager Fahad Siddiqui at the #Relay store at Mumbai T2 international airport. That's music to our ears at Founding Fuel, especially the co-authors Ramnath Subbaraman and Charles Assisi. Pls pick up your copy if you haven't already." - From Indrajit Gupta's Facebook post.

Events
Charles Assisi at the Times Litfest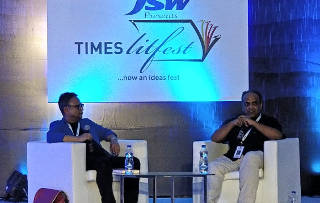 Charles Assisi will be participating at Times Litfest on Friday, December 14, at 4 p.p. at Mehboob Studios in Mumbai. He will be discussing Aadhaar, social security and state surveillance with Gyan Prakash, Dayton-Stockton Professor of History at Princeton University. Do drop in and say "Hi" to Charles.
Meet the co-author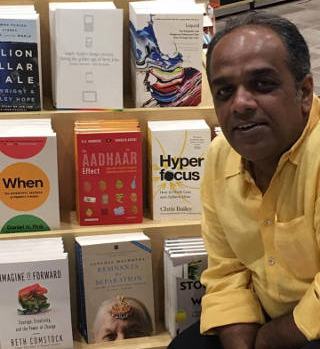 Meet, have a chat with, and get your copy of The Aadhaar Effect signed by Charles Assisi at Crossword Bookstores, Mumbai, on Saturday, December 8.
Turner Road: 3 p.m. – 4 p.m.
Kemps Corner: 5:30 p.m. – 6:30 p.m.