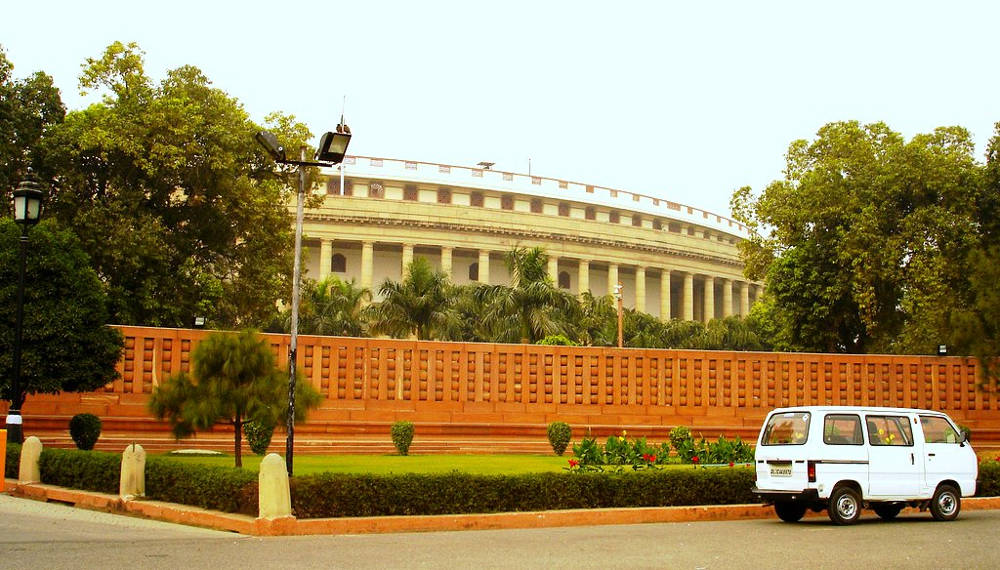 [From Wikimedia, CC BY-SA 3.0]
Dear friend,
Welcome to the fortnightly roundup of Aadhaar news and updates on The Aadhaar Effect and community engagement.
If you want to share it with your friend, you can forward it. If someone forwarded this to you, you can sign up here and get this straight in your inbox.
If you missed them, you can catch up with the previous newsletters here.
Feel free to get in touch with us.
The Roundup
The Lok Sabha passes The Aadhaar and Other Laws (Amendment) Bill, 2018: The Supreme Court's judgement on Aadhaar had left a number of doors closed but unlocked for voluntary, private sector use of Aadhaar. Thus, it came as no surprise when the government introduced the Aadhaar Amendment Bill in the Lok Sabha on January 2 (it was passed by the Lower House on January 4). Among other things, it will allow offline verifications, voluntary use of Aadhaar, an option for children to cancel Aadhaar after they reach 18 years of age, and creation of a fund for UIDAI. If the Upper House passes it too and it becomes law, one can expect it to be challenged in court, given the activism around Aadhaar.
Also read:
Rahul Matthan on Aadhaar Amendment Bill.
Ashok Pal Singh on why Aadhaar has to be revived as a national digital infrastructure
The government seems to see benefits in the Aadhaar push: Finance minister Arun Jaitley made a case for Aadhaar by quoting World Bank numbers on savings (among other reasons). However, there are enough reasons to suspect those numbers, as Jean Dreze and Reetika Khera highlighted in their column last year, and as the World Bank itself acknowledged in a letter to cybersecurity researcher Anand Venkatanarayanan. That there is so much debate just on the World Bank estimates highlights the lack of objective and rigorous research on Aadhaar. Jaitley didn't depend just on the World Bank numbers, but also on other government estimates. (We don't have the details yet).
And there appears to be consensus from both sides of the aisle: In any case, parties on both sides seem to have reached consensus on the utility of Aadhaar, irrespective of public posturing. In January last year, in Congress-ruled Karnataka, the state cabinet approved the Centre's Aadhaar Bill mandating Aadhaar use for government subsidies—even as Congress leaders in Delhi were giving statements against Aadhaar. More recently, Madhya Pradesh mandated linking of Aadhaar number to avail loan waivers in a bid to reduce leakage.
The Reserve Bank of India has formed a digital payments panel to recommend medium-term strategy for deepening digital payments in India. It has appointed Nandan Nilekani to lead the panel, prompting Paytm founder Vijay Shekhar Sharma to tweet he is the unofficial CTO of the country. Some expressed concerns that Nilekani and some of his former and present team members are getting too influential. Some of their influence probably comes from the performance. For example, in December 2018, UPI crossed Rs 1 trillion in transaction value and now does 600 million transactions every month.
Also read:
Adhil Shetty, CEO Bankbazaar on voluntary Aadhaar, digital technologies and financial inclusion
Dilip Asbe, MD and CEO of NPCI on UPI 2
The Big Themes
Complex algorithms are causing real-world problems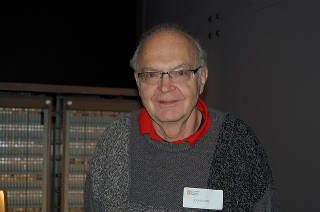 [By vonguard, under Creative Commons]
An excerpt from a fascinating profile of Donald Knuth, author of The Art of Computer Programming:
"Of course, all the algorithmic rigmarole is also causing real-world problems. Algorithms written by humans—tackling harder and harder problems, but producing code embedded with bugs and biases—are troubling enough. More worrisome, perhaps, are the algorithms that are not written by humans, algorithms written by the machine, as it learns.
Programmers still train the machine, and, crucially, feed it data. (Data is the new domain of biases and bugs, and here the bugs and biases are harder to find and fix.) However, as Kevin Slavin, a research affiliate at M.I.T.'s Media Lab said, "We are now writing algorithms we cannot read. That makes this a unique moment in history, in that we are subject to ideas and actions and efforts by a set of physics that have human origins without human comprehension." As Slavin has often noted, "It's a bright future, if you're an algorithm."
'The Yoda of Silicon Valley' by Siobhan Roberts | The New York Times
Designing a decent working place is turning out to be harder than anyone had imagined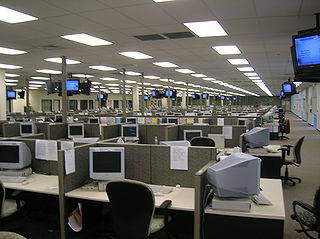 [From Wikimedia, Public Domain]
Janet Pogue McLaurin, a principal at the architecture firm Gensler, which has designed dozens of prominent corporate offices, says that the most effective open plans include a host of meeting rooms and private areas for deep concentration. "Innovative companies actually use more spaces throughout the office," she says. They don't expect the desk to be the centre of an employee's work life.
'Everyone hates open offices. Here's why they still exist' by Katherine Schwab | Fast Company
Book Extract
Complex adaptive systems are unpredictable
The problem with complex adaptive systems is that you cannot predict, much less control, the outcomes. Here's an extract from the chapter "India and the World".
With Project Aadhaar, the team started out with a stated mission—provide identity. Who was to know what may emerge from it? Soon, it was used for direct benefit transfer in place of cooking gas subsidies. And it reinforced an idea—the Diffusion of Innovation Theory.
As a thumb rule, innovators and early adopters comprise roughly 16% of the population. Roughly, about 68% of the population wait and watch. Of these, half will come to the party early, while the other half will take a little while. But come they will. The 16% that remain will be laggards or naysayers. Expending energy on them is pointless.
To get the attention of the innovators and the early adopters, it is important to pique their curiosity. When looked at from this lens, and basis the learning from implementing Aadhaar and India Stack, the question was, what Reference Application could they think up to induce change in education?
It had to be done thoughtfully. 'You can induce labour. You cannot engineer labour. You can engineer a car. You cannot induce a car. It is a complete departure from the mechanistic world view that dominates current platform thinking,' Maruwada explained.
As theories go, it sounds stimulating and good. But there are two issues with complex adaptive systems and Societal Platforms that emerge out of these thoughts. The outcome that may emerge is something you have no visibility around or control over. Because if a platform is complex and dynamic, it is not possible to imagine the future, for multiple futures exist. How do you convey the idea?

Buy the book on Amazon, Flipkart or a bookshop near you. (If you don't find a copy of the book in a bookstore, please let us know).
Book News And Events
Book signings
If you are in Delhi and want to buy signed copies of Aadhaar Effect, you can do so at Crossword Bookstores at Saket, or Bahrisons in Khan Market or Oxford Bookstores at Connaught Place. The co-authors spent some time talking to the staff and signing the copies during their Delhi visit.
Book launch, Delhi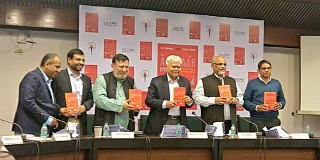 The Delhi launch of The Aadhaar Effect took place at Nehru Memorial Museum and Library on January 11. You can watch the video of the event and read the highlights here.
Events In Delhi, Bhubaneswar, Kolkata and Hyderabad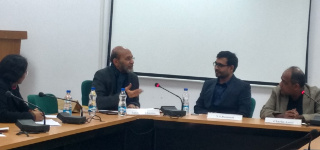 The previous day, January 10, Charles Assisi and NS Ramnath were in conversation with Prof Santosh Mehrotra on The Aadhaar Effect at the School of International Studies in Jawaharlal Nehru University.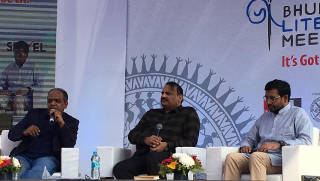 On January 13, the authors were at Tata Steel Bhubaneswar Literary Meet in a conversation with novelist and short story writer Dr. Debasis Panigrahi (who is also Director, Vigilance, Odisha). We will share the video of the conversation once it is available.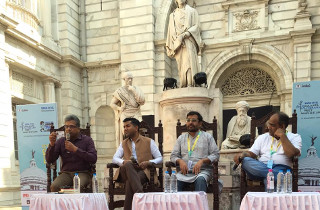 Charles and Ramnath were at Tata Steel Kolkata Literary Meet and conversed on the topic "India and the Touch of Tech" with Ravi Agrawal, author of India Connected, and Manoj Mohanka on January 23 at Western Quadrangle, Victoria Memorial Hall.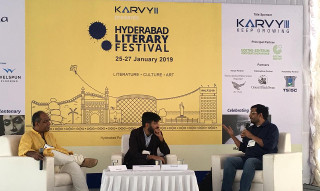 The co-authors also spoke at Hyderabad Literary Fest on January 25 at The Hyderabad Public School, Begumpet.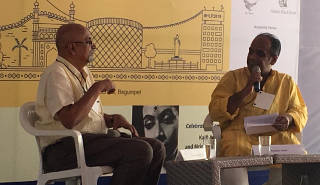 Also at the Hyderabad Lit Fest, Charles was in a panel on demonetisation, sharing the stage with former Economic & Political Weekly editor C Rammanohar Reddy.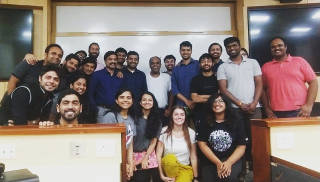 Both the authors also interacted with the students at the Indian School of Business.
End Note: If you liked reading this newsletter, please consider forwarding it to your friends and colleagues. Click here to subscribe to this newsletter. If you have read the book, please do share your feedback with us..