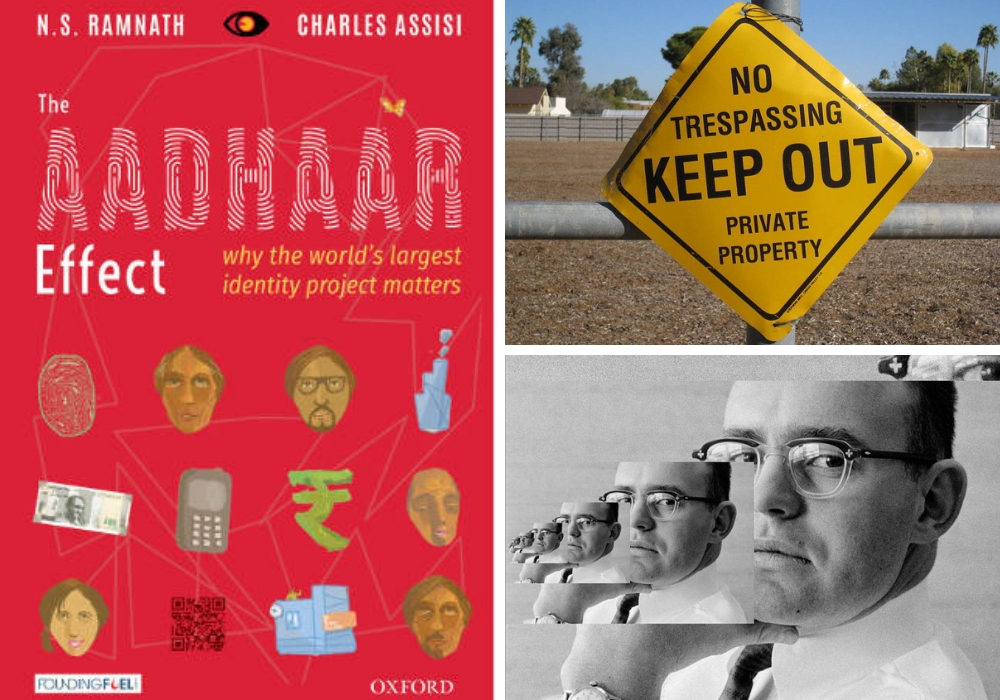 Dear friend,

Welcome to The Aadhaar Effect newsletter.

Aadhaar has been much in news with the Supreme Court ruling that it is constitutionally valid. But the story had already moved well beyond Aadhaar, the biometric identity and India Stack, the platforms like UPI and eKYC built on top of it. It is a multidimensional narrative of leadership, technology innovation, and technology disruption. What we call the Aadhaar effect.

Founding Fuel's book, The Aadhaar Effect, written by NS Ramnath and Charles Assisi, sets the context for this. The book is being published by Oxford University Press (OUP). It will be in all leading bookstores around October 24, 2018. This will be one of OUP's biggest book launches this year. You can pre-order the book on Amazon.

Early Praise for the Book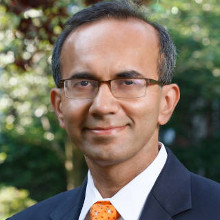 "Here's a much-needed, clear-eyed, engaging description of the Aadhaar effect…. We should celebrate Aadhaar's numerous positives, but also embrace and deal with the flux it has triggered in society."
~ Tarun Khanna
Jorge Paulo Lemann Professor, Harvard Business School; Director, Lakshmi Mittal and Family South Asia Institute, Harvard University
The Aadhaar Effect is the first in a series around themes that Founding Fuel has identified as crucial for those in leadership roles. Ramnath and Charles spent two years researching the project and interviewed over 300 people—including those who built it and the activists who questioned the directions it was taking. The result is a journalistic account of one of the most audacious technology-led transformational projects. It is the story of how India built a bunch of digital platforms—Lego blocks—to bring millions of people into the digital economy. Ramnath and Charles capture how governments, social enterprises and businesses built innovative solutions using these Lego blocks. And how Aadhaar, a symbol of India's tech prowess and social transformation, sparked interest in global policy making circles. It's a story that will be of interest to policy makers, business leaders, tech executives, social entrepreneurs, and just about anyone who has to deal with this dynamic and messy world.

However, this is a developing story and doesn't end with the book. Through our revamped site aadhaar.foundingfuel.com, we will continue to bring you insights on all the ways this biometric identity programme is evolving, its ramifications, and the learnings for entrepreneurial leaders in a volatile, uncertain, complex and ambiguous (VUCA) world.
Featured Stories
Coming back to the court's verdict, it is but a chapter in this narrative that is still writing itself. Our coverage brings you the new insights that are emerging.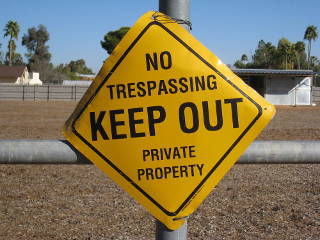 [By Dru Bloomfield from Scottsdale, Arizona, USA (No TrespassingUploaded by Pieter Kuiper) (CC BY 2.0), via Wikimedia Commons]
Is there any scope for businesses to use Aadhaar authentication for ease of business and to provide innovative services? The Supreme Court ruling on the Aadhaar Act has left more questions than answers (By NS Ramnath, Read time: 12 mins). Read Now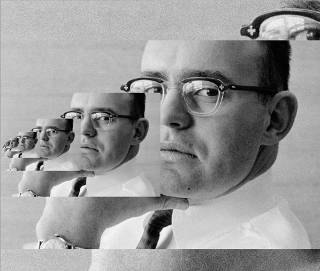 [By Steve Jurvetson, via Flickr, under Creative Commons.]
In listening to the Supreme Court pronounce its verdict on Aadhaar, some pointers emerge to the vagaries of entrepreneurship (By Charles assisi. Read time: 7 min). Read Now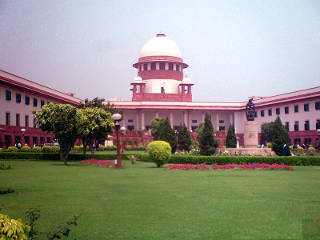 [By Legaleagle86 at en.wikipedia (CC BY-SA 3.0), from Wikimedia Commons]
In their column in the Hindustan Times, Ramnath and Charles give their perspective on how the narrative might take shape from here on and what it could mean for India's soft power in the global arena. (By NS Ramnath and Charles Assisi. Read Time: 3 min). Read Now
Follow The Aadhaar Effect
Follow the wider coverage on the revamped aadhaar.foundingfuel.com. Here are some of the contours of this narrative that we will cover:
Designing organisations for innovation: To turn ideas into action and outcomes demands new kinds of organisations—blended ones that marry the fervour of start-ups with the steadiness of large entities, incubation centres, labs, corporate ventures etc. What is being tried?
Leadership and execution in a VUCA world: Along with audacious goals, leaders need new skills for a VUCA world. To make sense of this world, they need multiple tools in their mental toolbox: systems thinking, scenario planning, multiple narratives, etc. While many leaders learn through their experience, they could also learn from each other.
Targeting the next 6 billion: Business leaders are recognising the huge potential of markets at the lower layers of the wealth pyramid. Rather than wait for innovations to trickle down, they want to innovate. How are they rocking the boat?
Technology for development: technology is necessary to solve some of the hardest, most wicked problems facing the world—poverty, illiteracy, diseases, financial exclusion. But it is no magic bullet. How do policy makers and civil society manage the complexities?
Enabler model for transformational change: This model assumes that the most effective solutions are built by people closest to the ground—entrepreneurs, administrators, social workers. How do you enable them to be more effective? What is being tried and what are the risks?
Policy making with disruptive tech: Disruptive technologies such as artificial intelligence, big data, Internet of Things have brought new challenges. Policymakers have to increasingly work with technologists, data scientists and ethicists to stay relevant.
Privacy in a data-driven future: A digital economy offers immense benefits to society—improvements in access to education, healthcare, finance and opportunities. However, there are risks: privacy violation, fraud and data theft. The world needs both technical and legal solutions to ensure that society benefits.
Empowering digital society: Digital technologies often fail to deliver on their promise because society lacks the capacity to absorb and use them. Governments and non-profits are looking at ways to keep society in pace with exponential technologies. It has to be tackled from both ends, through human-centred design in developing the solutions, and through digital literacy.
Know a friend or colleague who would enjoy the Aadhaar Effect newsletter? You can forward it to them or ask them to sign up here.
Events and Workshops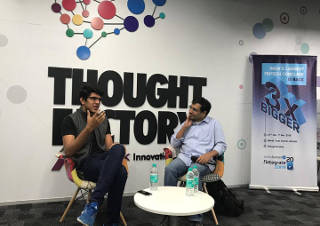 PaisaBazaar Fintegrate Zone 2019
What data protection and empowerment means for tech entrepreneurs
NS Ramnath interviewed Siddharth Shetty, a volunteer at iSpirt, during a roadshow attended by tech entrepreneurs on October 11. The theme was Data Empowerment and Protection Architecture, a key element of India Stack. The roadshow, part of a series leading up to PaisaBazaar Fintegrate Zone 2019, was hosted by Zone Startups India. The fintech conclave will be held in Mumbai from February 27 – March 1, 2019.
Financial Health: India 2018
Fintech and the ambiguity over using biometric authentication
Ramnath joined Tanuj Bhojwani, a fellow at iSpirt, to share what he learnt from following the judgement on Section 57 of the Aadhaar Act with a group of 12 early stage startup founders. They were attending VC firm Village Capital's Financial Health: India 2018 programme in Bengaluru from October 9 – 12.
Workshop on Consumer Insights Research and Practice: State-of-the-Art and Future Trends
Consumer insights helped Aadhaar achieve scale quickly. What resonates with a culturally diverse people? What will attract outliers to the project? Charles Assisi will speak on this theme at a workshop organised by the Academy of Indian Marketing (AIM) and National Institute of Industrial Engineering (NITIE).
When: November 1 (2 pm to 3 pm)
Where: Consumer Insight Centre, NITIE, Vihar Lake, Mumbai
Registration details here.